"Oh how wonderful, really wonderful opera would be if there were no singers"
Gioacchino Rossini
Schedule & Tuition
Schedule 2023 - 2024
The 2023-2024 DSA academic year consists of 33 private lessons given from August 21, 2023 through May 19, 2024.
Winter break is December 20, 2023 through January 2, 2024.

Spring break is March 11-17, 2024.
It is possible to start your lessons once the school year has already begun — we will adjust the number of remaining lessons according to when you start.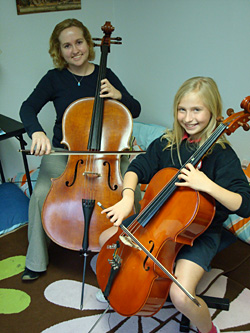 Lesson Times
The school is open 7 days a week, and your lesson will be scheduled for the same day and time each week. You will arrange the specific lesson time with your individual instructor.
Summer Lessons
2024 summer lessons will be given from May 20, 2024 through August 18, 2024. You may schedule as many lessons as you wish. Speak with your individual teacher regarding the days and times available.
Recitals
Solo recitals are held in December and May. Students perform one of the pieces which they have mastered during the semester. The recitals provide a wonderful opportunity for the students to demonstrate their musical growth, as well as help them gain confidence from a well-performed concert. The recitals include a reception immediately afterward, and are always lots of fun!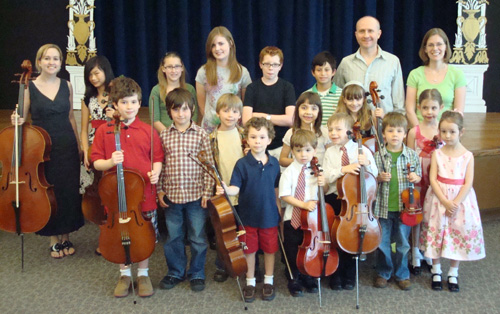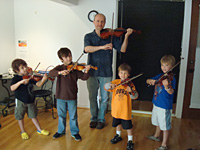 Group Classes
Group classes for beginners and younger students are offered from 12:00-12:30 every other Saturday during the school year. Activities include instrumental performing, theory games, and various other musical learning games.
Master Classes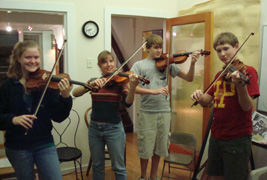 Master Classes are held periodically throughout the school year. In these classes, intermediate and advanced students perform and receive feedback from instructors and fellow students. The classes provide a valuable opportunity for the students to further their performance skills and bond with each other.
---
Tuition 2023 - 2024
Private Lessons
The DSA school year consists of 33 private lessons given over a 9-month period. Tuition is based upon the length of the lesson (15, 30, 45 or 60 minutes), and may be paid either by the month or the semester. The payments are prorated, meaning you will pay the same proportional amount each month. If paid monthly there are 9 installments (September through May), due at the first lesson of the month. If paid by the semester there are 2 payments, one due by September 10 and one due by January 10.
33 Lessons (9-month school year)
Lesson Length

Monthly Fee

15 Minutes
$115
30
$215
45
$295
60
$360
Registration
There is a yearly registration fee of $100 for one student; $50 for each additional family member. Payment is due by September 1.
Group Classes
Group classes are optional and are offered every other Saturday during the school year for beginning and younger students.
Group is FREE! On the house! Enjoy!
Summer Lessons
Summer lesson rates are consistent with those during the school year. You will determine your number of summer lessons based on your schedule and that of your instructor.