"Music is the universal language of mankind"
Henry Wadsworth Longfellow
Violin Lessons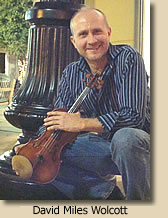 The Dallas Suzuki Academy offers a blend of Suzuki and traditional teaching methods for Violin students age 4 through adult. The result is a tailoring of instruction that will meet the individual needs of each student according to their age, playing level, rate of progression, personality, and distinct way of learning. While focusing great attention on technique and proper fundamentals, our music teachers also encourage each student to create and develop their own unique playing style.